With summer rolling up, what better way to spend it than putting in 14 hour shifts on Netflix? Its 2019, gone are the times of moderation and waiting a week for the next episode.
Here are some brand new shows, and some cult-classic comebacks that would go perfectly with a big bowl of Spinach this summer:
Stranger Things

It's been a long-awaited year, Eggo-heads. Fans everywhere are counting down the minutes until the season premiers in July. If you haven't seen it yet, now is the perfect time to catch up on two seasons that are already out.
It's a sci-fi, dystopian adventure involving a group of young friends and a special girl they meet along the way. Taking place in a small town in the 80's (with some really weird stuff going on), Show creators are boosting that season three will be their greatest season yet. Without giving too much away, you're in for a wild ride. Season Three premiers July 4, 2019 exclusively on Netflix. It's at the top of our list for a reason.
The Society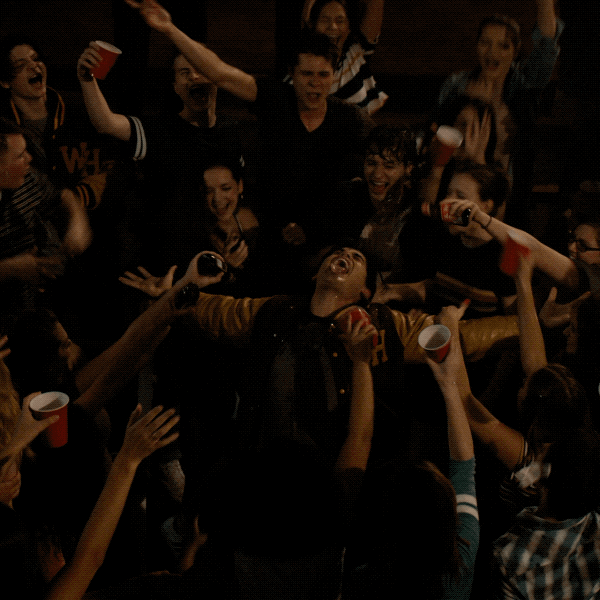 Talk about a school trip gone wrong. Imagine falling asleep on the way to a summer camp with all your friends and classmates, and you wake up back in your completely deserted hometown. No parents, no adults, absolutely no one but a bunch of teenagers running rampant.
This show gives you The Walking Dead vibes except everyone is alive… for the most part. There's only one season, so you can definitely binge watch this on a rainy day.
The Haunting of Hill House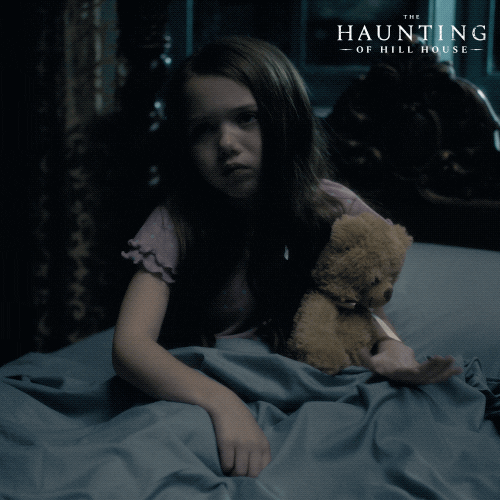 The horror show has been out on Netflix for quite some time now, but it still reigns as one of Netflix's best original creations. The concept of a horror show may seem weird, but the story the show is based on and its amazing cinematography makes it hard to watch just one episode.
By the way the last episode will leave you hanging, so you can tell a second season is already in the works. It's a little spooky, so this one might be good to watch during the day.
Brooklyn Nine-Nine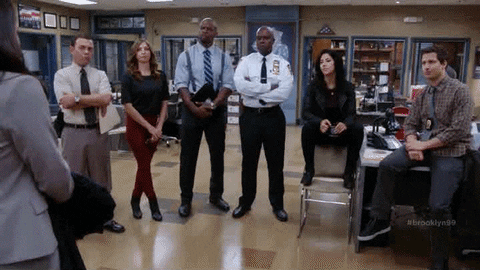 If you're a fan of anything comedy and dry, witty humor, Brooklyn Nine-Nine will satisfy your funny bone. It's die-hard fan base even brought the show back to life via social media after FOX cancelled it – and NBC picked it up 30 hours later for a new season.
The cast is superb and has a great line up – Andy Samberg plays Jake Peralta, a carefree NYPD cop who works alongside a quirky team of investigators. Watched The Office enough times to memorize it? This one should be next in your queue.
Alias Grace
Couldn't get enough of A Handmaid's Tale? Also based on a novel by Margaret Atwood, it begins with a mystery. It'll take you on a journey through our dismal past and shifting views in society. A servant for a wealthy man (she'll allegedly kill) is serving a sentence for murder.
The show is based in the 19th century and still gives you that historic, creepy feel without quite overdoing it. The show is about what it's like to be a woman in a world governed by men, and of course the question: did she do it?
Unbreakable Kimmy Schmidt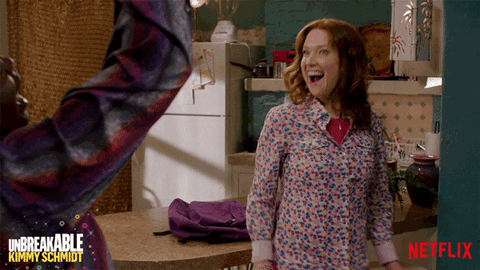 The show created by Tina Fey and Robert Carlock (30 Rock) first dropped in 2015, and it will make you feel like 30 Rock never ended.
Kimmy Schmidt just spent 15 years locked in an underground bunker apart of a doomsday cult let by deranged Reverend Gary Wayne Gary (John Hamm) and moved to New York City. Still trapped in the 90s, watching Kimmy try to function in the new world is a heartwarming, enjoyable adventure with characters you're bound to fall in love with. You'll want Titus Andromedon to be your new best friend.
Black Mirror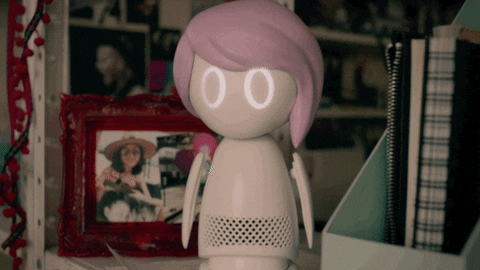 Talk about trippy. Black Mirror is a series of standalone stories that all take place in the (somewhat) distant future, and all have a technology-gone-wrong feel - along with the huge tone of how much we abuse it. Each episode focuses on mankind's downfall, and they're all equally as terrifying (yet captivating) as the next. Start early and some episodes will boast some of your favourite actors.
This is a show you don't have to watch in order, but there are quite a few seasons you can binge. It also has Netflix's first-ever choice-based film: Bandersnatch – where you make the decisions as the characters tell the story. The decision can end the story there, or keep it going. There are thousands of endings, so try this one with your friends.
Dead To Me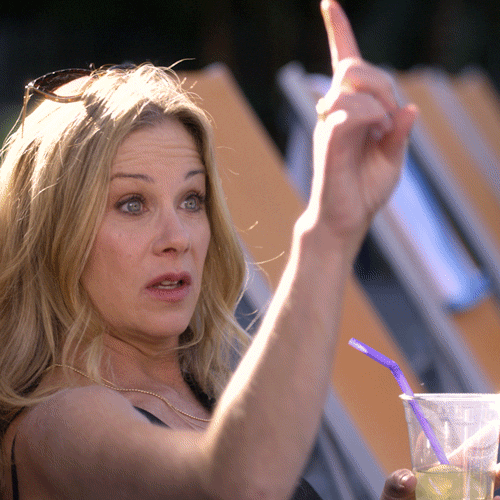 Brand new on Netflix, Dead To Me is the craziest new dark comedy/drama you absolutely need to see. Real estate agent Jen (Christina Applegate) just lost her husband. Struggling to find normalcy, she joins a grief support group befriends a seemingly bubbly Judy. They become best friends fast and team up to track down who killed Jen's husband, despite the massive elephant in the room. We can't say much else. This is a must-watch.
Breaking Bad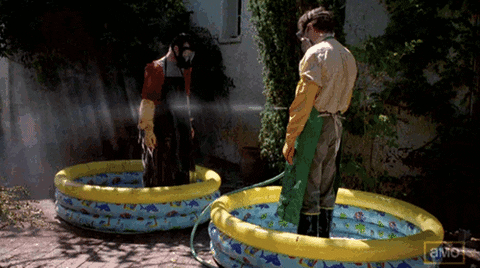 The show just celebrated its 10-year anniversary, and reigns as one of the most talked about, best television shows in history. A chemistry teacher-turned-meth dealer loses control of both his life and his "business" over the course of 5 seasons – all while hiding his illegal shenanigans from his family.
Its not just an edge-of-your-seat, hard-up TV show, the relationships developed throughout the show will pull at your heartstrings. It's incredibly compelling, and if you haven't seen it yet, it's something everyone needs to watch.
Russian Doll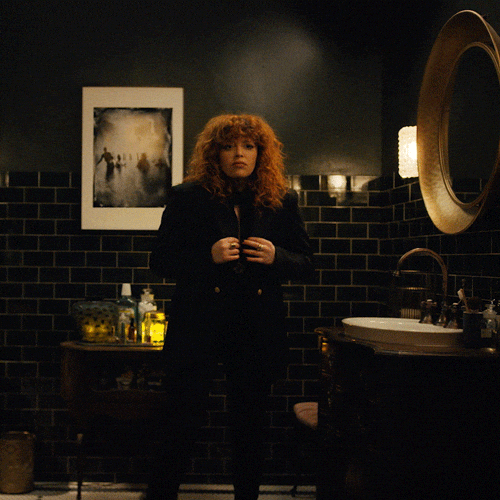 Groundhog Day, meet 2019 but more dismal and dark. The creator and star of the show, Natasha Lyonne, you'll recognize from Orange is The New Black. This isn't a 90's family movie – the show is edgy and Lyonne gives a great performance as she chain-smokes her way through the same day, over and over again. It's her 36th birthday and her friends are throwing her a party. But for some reason, she keeps dying and waking up in the bathroom. It's super funny, charming, and amusing.
Girls Incarcerated
This is a more reality-based Netflix show, displaying the conditions of prison life for young offenders, more specifically women. You follow a few girls through their time behind bars – their cases, relationships, family issues and more. It really humanizes the way we look at inmates and incarceration and puts a face to something that is usually a statistic. Entertaining and easy to watch, it'll leave you with a new perspective.
Well, we hope those are enough shows to get you through the summer, but completely understand if they don't. Charge up those laptops folks, its bingeing time.