The holidays are a great time to watch the snowflakes fly outside of your window, but we figured staying glued to your TV set would be a better idea.
Kick back and start streaming today with our Spinach Holiday Film Guide. With classic flicks like these, you'll be laughing all the way to 2020.
National Lampoon's Christmas Vacation (1989) 
When a father (Clark Griswold) dedicates himself to making sure his family has a "fun old-fashioned family Christmas", events take a turn for the worst in this Chevy Chase comedy classic.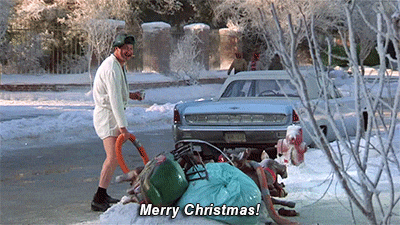 Home Alone (1990) 
The McCallister family has plans to go to Paris for Christmas, but the youngest son Kevin is completely forgotten from the plans. Home Alone is a cult classic that is guaranteed to give you keep you in stitches with everything from booby traps, pranks calls and two con men who are dumb enough to fall for all of it.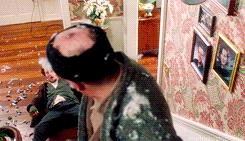 Jingle All the Way (1996)
Howard Langston, played by Arnold Schwarzenegger, is relentless in getting his son an action figure as a Christmas present but is met with chaos once he enters the mall last minute. Jingle All the Way is an awesome comedy classic that appreciates all the last-minute gift-givers out there.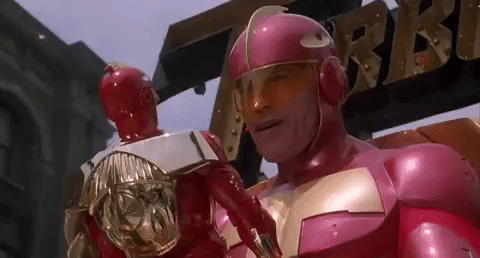 Elf (2003) 
Will Farrell is seemingly out of place as Santa's "little" helper in the film Elf. The movie follows the story of an oversized elf, played by Will Farrell, who grows up in the North Pole and makes his way back to New York
City, where he finds a little more than he bargained for.
Bad Santa (2003)
In this Billy Bob Thornton comedy, two thieves, played by Thornton and Tony Cox, try to steal from a local mall and are met with some issues in their plans. Between a suspicious mall security chief blackmailing them and a day job working with children, the movie is a fun heist movie for the holidays.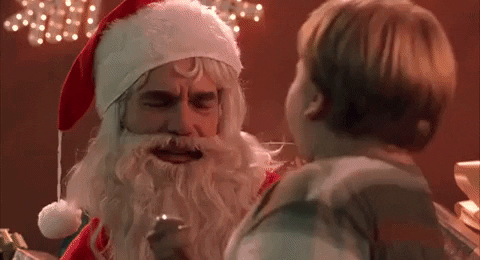 Unaccompanied Minors (2006)
After an airport cancels all their flights during a snowstorm, Oliver, a Passenger Relations Manager (Lewis Black), is stuck with 6 tween-age kids on Christmas Eve. By working together, and assembling a handful of pranks, the kids find ways to outrun Oliver and his security before the night ends.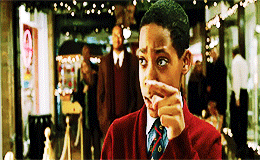 Batman Returns (1992)
Without any mention of trees, wreaths or candy canes, the spirit of Christmas is alive in this Tim Burton
-directed film. Played by Michael Keaton, Batman juggles a supervillain looking to become the mayor of Gotham and another one that has the hots for him.
A Very Harold & Kumar 3D Christmas (2011)
After years of falling apart, two friends (played by John Cho and Kal Penn) reconcile after fate brings them together, thanks to a mysterious package. After a night filled with partying, journeying through New York and a blown-up Christmas tree, the two spend a trippy night of reconnecting and trying to get home for Christmas morning.
Office Christmas Party (2016)
Jennifer Anniston plays a boss that's high on the naughty list in this film about saving your job. The film follows T.J. Miller who plays an owner of a subsidiary tech company that is being shut down by his very own sister. Watch the two butt heads in this holiday crazed comedy as Clay (Miller) faces off against his sister to save his company by showing the office a fun time.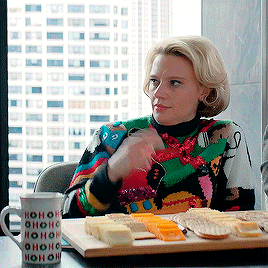 Krampus (2015)
When everyone in his home is losing faith, one lonesome boy loses his Christmas spirit. Before things get worse, the family is trapped at home after a power outage with nowhere to go. Things take a turn for the worse for the family as a Christmas demonic spirit, who doesn't take non-believers kindly, gives the family a visit.
Pour the hot cocoa this holiday because we know you don't plan on going anywhere. It's time to be festive so remember to kick back and don't forget to check out the SpinachTM Holiday Gift Guide if you're still scrambling to finish your shopping.